Education
This sector is at the core of Wikimedia's strategy to spread free knowledge – online and offline.
Wikimedia CH's Program
Since 2006 we share and spread our international projects by involving the Swiss community in creating, modifying, translating the contents on our platforms and by making them available to the rest of the world.
Discover our education keywords, pedagogical priority and Wikimedia projects and events in our BOOKLET.
Our Offer 
OpenEdu.ch. The open education platform – projects, trainings and news
Training projects for students, teachers, adults
Collaborative events (editathon, hackathon)
Information events
Wiki days – oneday full immersion
Wiki campus – full immersion seminar
Contest
For Whom?
We deliver and collaborate on educational active programs that advance learning at every level, from children to adults. Our work supports lifelong learning on all levels:
Schools – High Schools – Universities – Teachers – Tutors – Professors – Professionals and free lance – Adults.
Open Education: Pedagogical Opportunities
Education key words are: Inclusivity and Equity.
Inclusivity:
Integrated Learning – Connections across curricum
Digital Gap – Digital access for all
Special educational needs – Access to learning for all
Equity:
Diversity gap – Social justice by representation
E-Democracy – Critical Knowledge
Neutral point of view: Access to Neutral information
Wikimedia Skills for Life
In using open education projects you can develop the following skills:
Communication – Critical Thinking – Translation – Social Competence – Learn how to Learn.
Read more in our BOOKLET.
For further information please get in touch with us: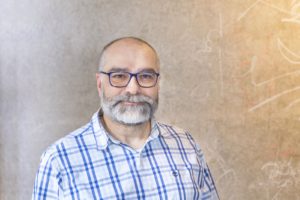 Ilario Valdelli
WMCH Education Manager
Contact