Education is at the core of Wikimedia's strategy to spread free knowledge – both online and offline.
Wikimedia CH has a variety of programs in collaboration with institutions and actors in the education sector. Through our education programs we offer basic training on using and editing Wikipedia and other Wiki platforms. We also teach general digital skills and the ability to deal with online information as a core element of our projects and workshops.
Hackdays and Wikicamps
Wikimedia CH co-organizes workshops in which adolescents between 11 and 15 years of age are introduced to the basics of computing, coding and new technologies.
New methodologies at school
Wiki2map is one of the main tools currently used in our education projects. The tool allows students to see the overarching structure and the related topics and contents of Wikipedia articles.
Wiki Science Competition & Open Science
The Wiki Science Competition (WSC) is a photo contest for the sciences and was created to encourage the creation and free sharing of all sorts of imagery about the sciences.
Teach-the-Teachers mentorship program
Wikimedia CH's Teach-the-Teachers program helps educators incorporate Wikipedia into their classrooms. Thanks to the success of the program, Wikipedia is an official part of the curriculum for secondary teacher education in the cantons of Bern and Zurich and other cities are in preparation.
Collaboration with Universities
Wikimedia CH regularly collaborates with different universities in Switzerland to organize several Hackathons or Datathons per year. These open-source projects not only help students to apply their technical knowledge in real-life situations, but also to gain experience in team and relationship management.
If you would like to explore a collaboration with Wikimedia CH, please contact us: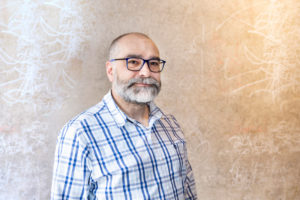 Ilario Valdelli
WMCH Education Manager
ilario.valdelli@wikimedia.ch